Lisa Schultz
Lisa is the founder/owner of Glitter Your Pallet
A company recognized for helping people bring out their inner artist and having an amazing time doing it! She is able to offer clients the benefit of more than 25 years in the hospitality and decorating industry. Her home painting studio for private parties is the work of her own. Decorated with a shabby country chic flair, many pieces are from Michigan, Indiana, Georgia and Alabama farms/barns.
Offering therapeutic and supporting painting events are extremely important to her, and for a very good reason. Lisa's mom Jean is a breast cancer survivor and her father Hank, survived a brain aneurysm. A healing process is always ongoing. It's a wonderful thing to learn new talents and gain support from others around you.
Lisa is thrilled when people approach her and tell her how much they enjoy painting with the entire GYP team. Comments like "everyone is so supportive" and "you ladies really take the time to help us create something beautiful" are heard all the time. It also gives her great personal satisfaction to know how many people hang their pallet boards in their homes with a sense of pride.
Lisa and Neal were recently married on 9/19/19.  Neal supports and is a huge backer of her endeavors. During prime time holiday season he turns his head the other way as their 3 car garage evolves into a woodworking and painting shop! She also enjoys being a professional passenger on Neal's Harley, avid NASCAR fan, momma to a puppy Doberman named Bristol and an Aunt to 8 nieces and nephews (soon to be 9) and a passionate gardener and baker.
Ashley Skeeters
Marketing Consultant
Ashley has a decade of industry experience in corporate hospitality. She decided to turn over her innate ability of savior faire into creating event perfection. She has orchestrated over 1,000 events ranging in size from 15 to 1500 expertly with ease and grace. Clients rave about her sixth sense to adapt to any situation while creating lasting memories and life long client bonds.
We are thrilled to have her as a long time friend and marketing consultant at Glitter Your Pallet. She takes pride and puts her passion into every detail. We value her industry knowledge on marketing trends and creativity, and in turn she loves seeing how Glitter Your Pallet evolves from month to month.
When she is not designing logos/marketing material for GYP and managing a private country club in Arizona and enjoys life as a wife to Jeremy and mother of three wonderful children, Elise 16, and Blake 4, and Braxton 1. 
Jessica Plude
Operations Manager & Lead Instructor
Since Jessica and her husband Anthony purchased their first home, she has been a DIY, hands on, empowering type of gal. Her top accomplishments include remodeling a kitchen, building a "Martha Stewe landscaping of their 3 acres. The backyard now includes a perennial and vegetable garden, a children's play area, and a deck with attached stone paver sitting area.
We hold Jessica accountable (in a good way) for our love of Annie Sloan chalk paint and waxes, as that was our first introduction to the products. Part of her kitchen remodeling was working with the worlds most respected paint and Annie Sloan techniques on her kitchen cabinets. The end result was a huge success. Her forte is working with guests during the workshop on the colors choices they will be using to create their pallet boards. She loves to share her abilities and it shows on the finished projects.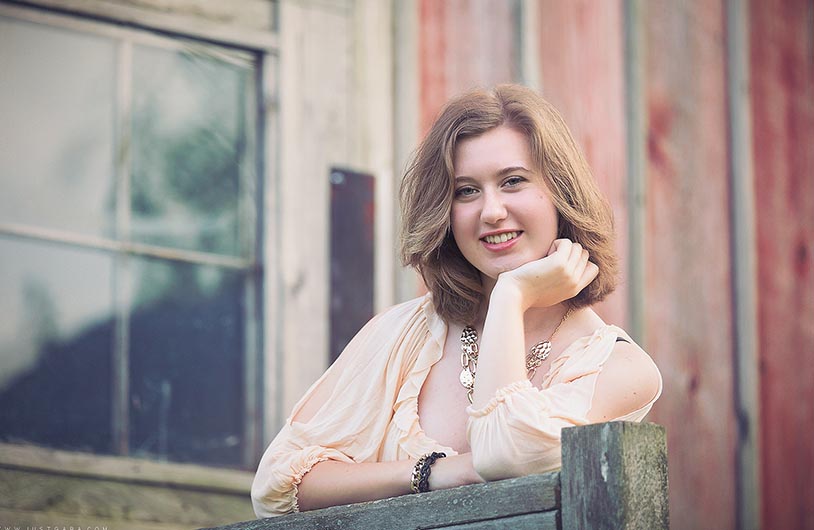 Katianna Denemark
Assistant Instructor & Marketing
Katianna is a student currently studying at the University of Illinois at Chicago to receive a BS in Architecture. Joining Glitter Your Pallet was a very natural response to her, as shes enamored with painting and the beauty of wood. Katianna applies her training in Photoshop, Illustrator and wood shop to ensure she creates quality marketing flyers for our events. When she is instructing at our workshops, she applies her background from working with the UIC Healing Arts Group. The group was founded to reach out to public school children in Chicago and teach them various forms of art, including painting, pottery, dancing and acting. In her spare time she listens to Broadway musicals, bakes, and enjoys a great mug of coffee while reading at the local library.
Deborah Schultz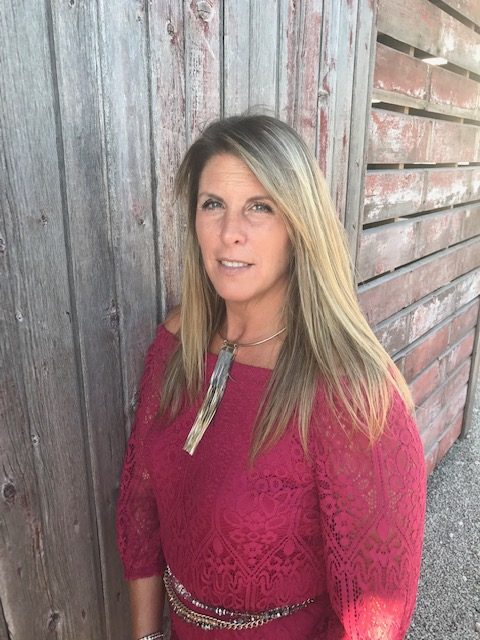 Noelle Berrios
Kathy Sigrist
Instructor
Kathy is married and a proud mother of 3 college aged students. With a background in teaching preschool children and essential skills in crafts, she is a perfect fit at Glitter Your Pallet. Kathy was one of the guests to attend a Glitter Your Pallet workshop in the beginning months of the business. She attended 5 more classes because she loves working on unique and environmentally projects that look great in her home. We took notice of her passion for pallet boards and naturally asked her to join the team. One of her biggest thrills is seeing the guests finish up the evening taking pride and feeling proud of their pallet board. She ensures that everyone has help and the guidance they need in the 3 hours of painting. Be sure to ask Kathy to see pictures of her 6 completed Glitter Your Pallet boards, each one is fabulous! Plus we're quite sure she's not done adding to her collection as she says, "You won't find anything quite like it!"
Angela Stevens
Instructor
Prior to joining Glitter Your Pallet, Angela's passion and artistic flair has led her to own her own hair and nail salon. Notable, is her 20 years of experience working hands on with people helping bring out their beauty. She stays current to the latest trends of color that everyone wants and believes the most rewarding thing is making people look and feel good about themselves. Her qualities and talent while instructing at the workshops, are helping the guests express themselves on completing their pallet boards. In her spare time Angela is finishing school for Naturopath Medicine and is a proud mom to Taylor who is entering college in fall of 2016.
Jacqueline Zloza
Lauren Collins
Assistant Instructor
Lauren's love of flip projects and her artistic flair is one of the things we welcome most at GYP. She joins us as one of the younger assistant instructors, but is completely comfortable in a room filled with people expressing the desire to paint. Encouraging each individual to be unique and creative on their boards is the same approach she takes at home raising her 3 amazing children. By her side is her husband Scott who enjoys the fulfillment she receives teaching inside and outside of their home. Lauren can always be found with her family at the water park, local beach or park. Getting outside and enjoying life around her is what she says its all about!
My Right Hand Girls
Summer Outing 2017
GYP Girls Halloween 2018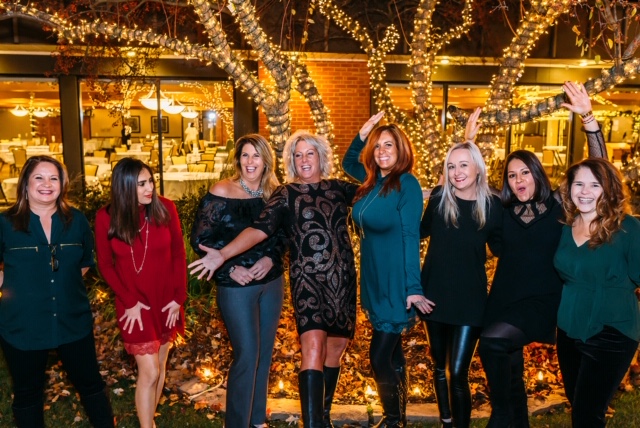 GYP Girls Christmas 2018
GYP Girls Summer 2019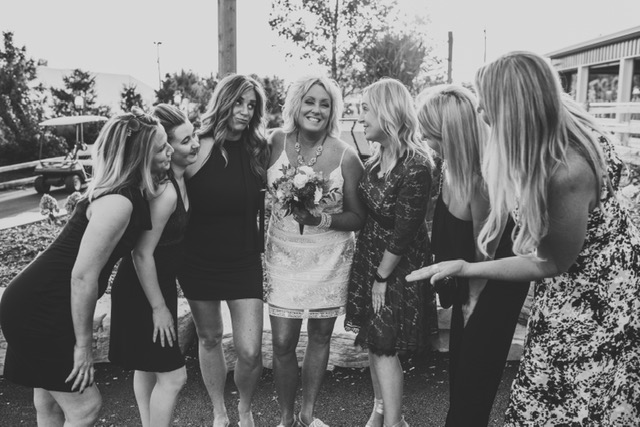 GYP Girls & The Bride
COME JOIN THE FUN!
Subscribe to our newly announced events
Facebook
Glitter Your Pallet
Instagram
@glitteryourpallet