Kids Easter Basket Take & Make – Engraved Name With Bunny Ear Initial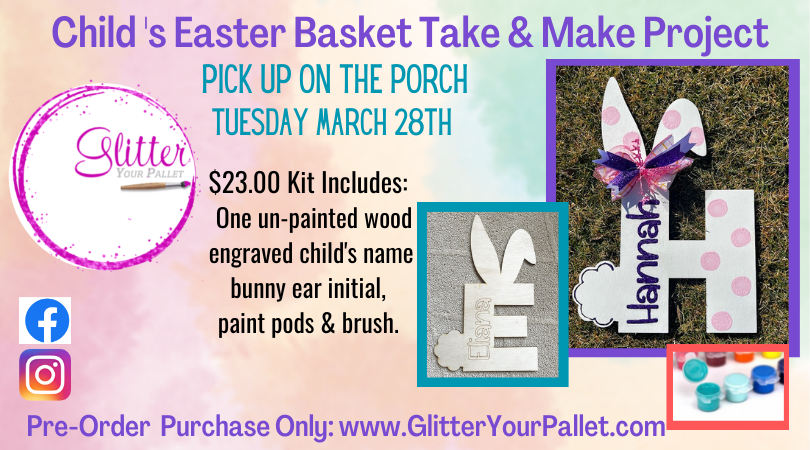 All items are HANDCUT to order! The estimated pickup day is Wednesday April 5th in Homer Glen.  (ample time before Easter) Please order early as there will only be a select amount of personalized projects to sell. 
Bunny Ear Monograms are 18″ tall. They are made from an upgraded Baltic Birch wood. Child's name will be engraved (etched) and the first initial will be the design with ears and tail. Please read below for additional details:
Each of our adorable bunny monogram take and makes will include one UN-PAINTED wood project, 3 – 4 paint pods in a variety of pastel colors and one paint brush. It's the PERFECT PRESENT to include in a child's Easter Basket. These pieces can be propped or leaned easily and are lightweight enough to be hung on a bedroom door or wall with a piece of twine. Display them all Spring Season! (hanging material & bow not included ) 
Choose your personalized monogram letter and name at checkout. All payments are due in full at checkout.
************************************************************************************
These wood pieces are designed, cut, created, and handcrafted in the United States.
We want you to be happy with your item and promise you will love them. However, we will not accept returns for customized products.
You will be notified by email, phone or text when your project is ready. Do not come for pickup unless you have received notification. Sorry, we DO NOT SHIP.