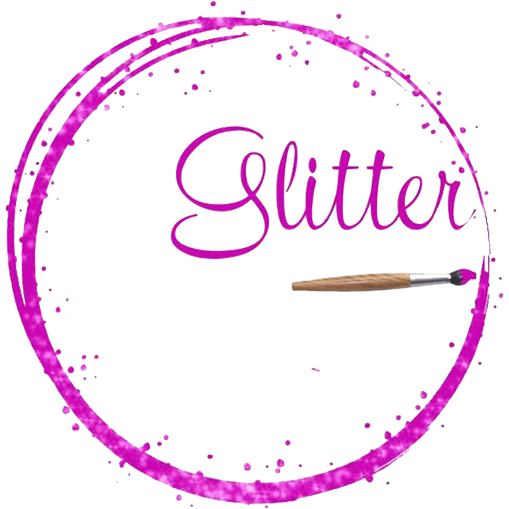 about glitter your pallet
Glitter Your Pallet is a therapeutic painting decor class with… GLITTER! The workshops and parties we offer, allow your creative quotes to be revealed on vintage, whitewashed and colored pallet boards. The boards are hand sanded, assembled and painted or stained prior to your party. Come add your inspiring touch to the environmentally friendly 100% recycled boards!
Join us and see why everyone is raving about the tremendous guidance and step by step directions our instructors offer. The artist behind the brush can take it at their own pace and use their imaginative side painting trendy, inspirational and personalized quotes on pallet boards. In three hours, you can construct a custom decor board for your home, cottage, front porch, office, babies room, classroom – ANY room.
No art experience required!
Oh What Fun!
Glitter Your Pallet presents an exclusive invitation to experience the epitome of style at Vintage Oaks Bourbon bar located in Crete. Join us in the banquet room, where ample space, impeccable lighting, and delectable charcuterie boards await. This event is a unique opportunity to immerse yourself in creativity and indulgence. Don't miss out on this must-attend occasion.
Brushes of Christmas Love
Glitter Your Pallet is teaming up with the Homer Glen Womens Club for an evening filled with the spirit of giving. Join us at the Shady Oaks disability community for a heartwarming night of painting, laughter, and spreading Christmas love. Bring along your favorite drinks, snacks, and finger foods to truly make it a memorable experience. Immerse yourself in the holiday joy as you create stunning wood painting projects that will bring the magic of Christmas into your home. This is the perfect opportunity to make a difference and have a jolly time this festive season. Come and be a part of the fun!
COMING SOON! SIP. Wine Bar Tinley Park December 6th
Embark on a creative Christmas journey at the ever popular SIP. Wine Bar in Tinley Park. The heated patio awaits art enthusiasts like you, providing wine and delicious food. With a plethora of painting options available, this event promises to cater to every artistic inclination. Get ready to reserve your spot soon!
COME JOIN THE FUN!
Subscribe to our newly announced events
Facebook
Glitter Your Pallet
Instagram
@glitteryourpallet